Sticker/Button Pack Volume 2.3 'Cotton Catty Edition'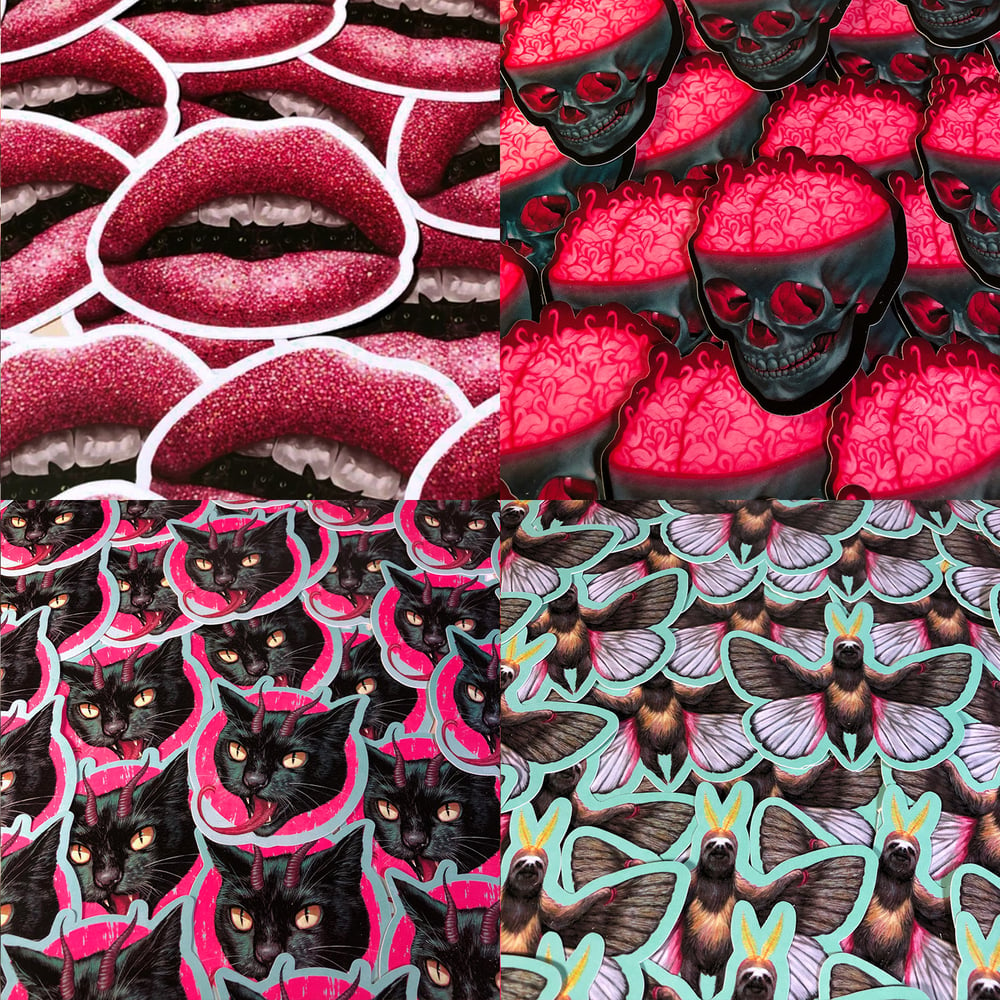 This pack comes with six high quality stickers ranging from 2.5" to 4" and two 1.5" pinback buttons . This pack comes with a limited edition holographic 'Cotton Catty' sticker (1/200)! Bagged and backed & ships flat in a bubble mailer. Please allow 2 weeks for the order to be processed and shipped.
NOTE: Limited edition prints MUST BE ORDERED SEPARATELY from the sticker packs, pins, and puzzles! I'm sorry, they can't physically be shipped together.