Meow Flower: Mew Haze Large Enamel Pin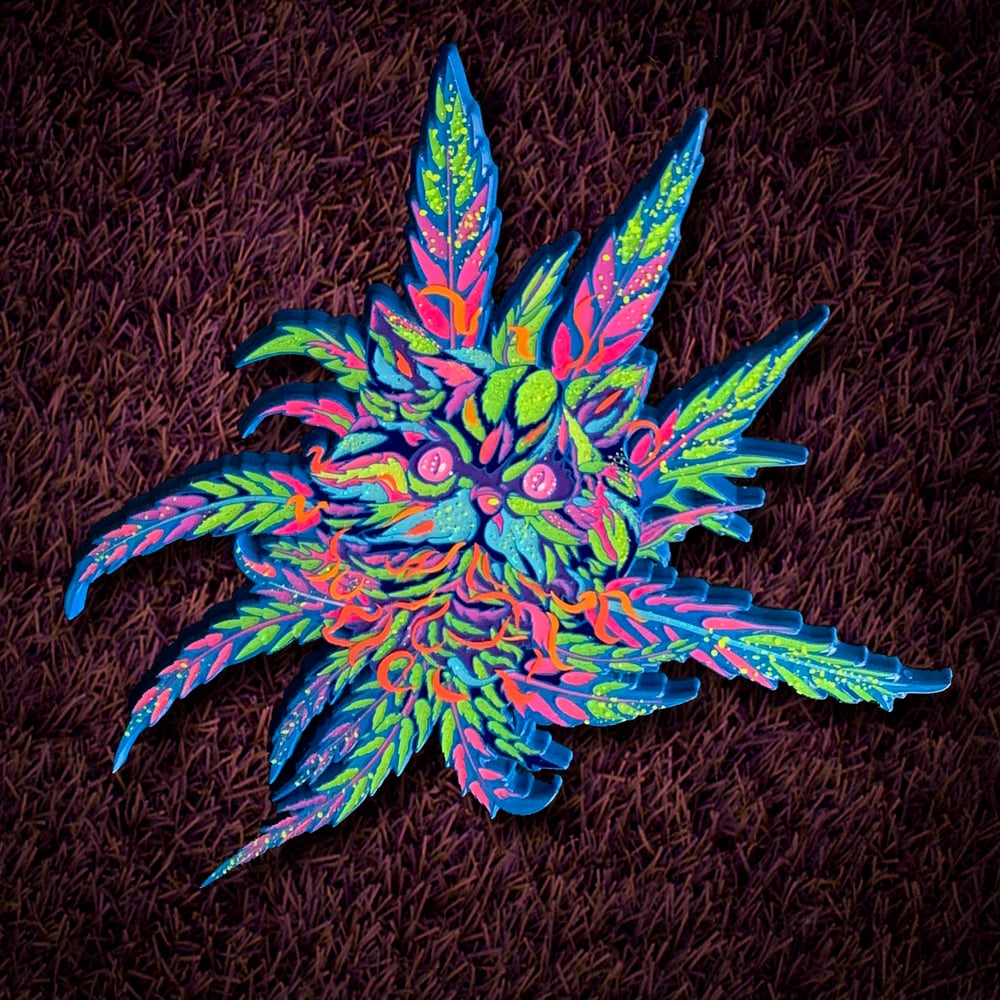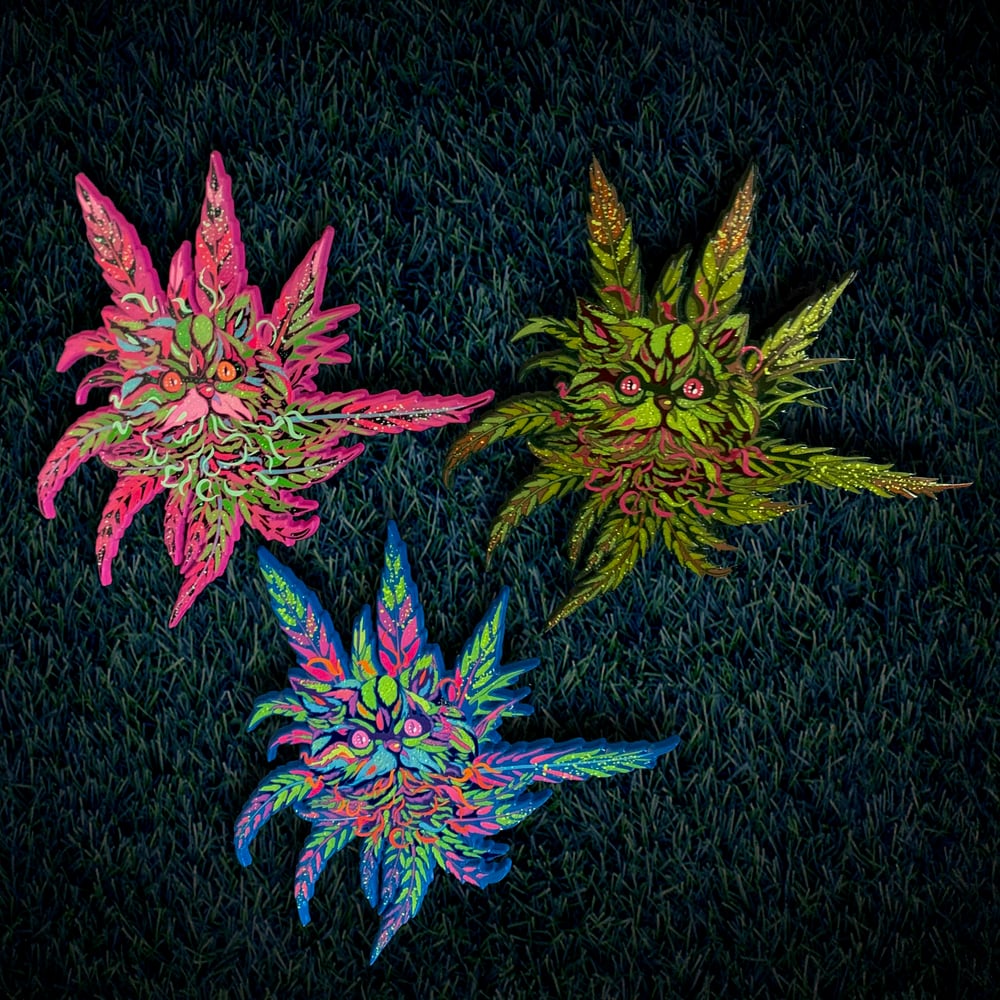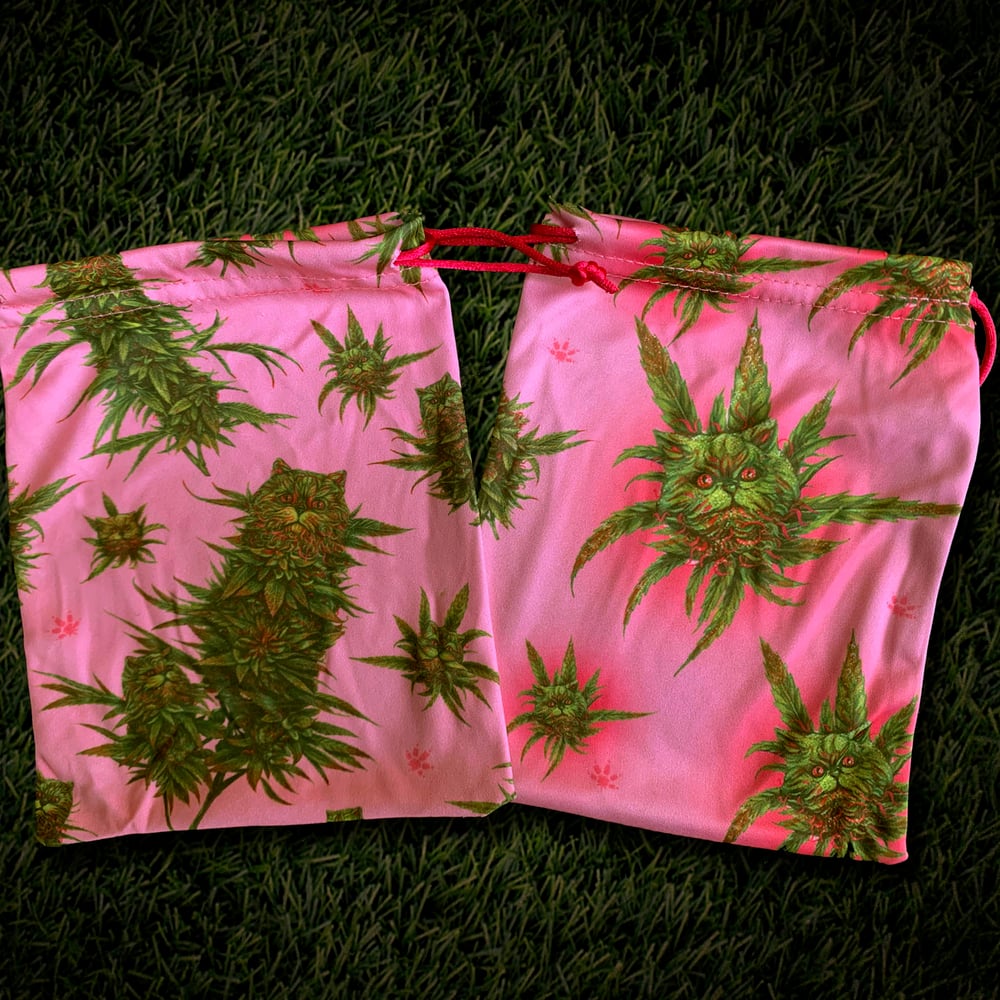 Amazing gigantic enamel pins from Almost Amusing. Comes with a Meowy Wowie sticker!
~ Numbered Limited Edition!
~ 4 x 4.5 Inches!
~ 3MM Thicc!
~ 5 Posts!
~ Lucious UV!
~ Glamorous Trichome Glitters!
~ Raised Signature Backstamp and Logo!
~ Hyper Detailed Screen Printing!
~ Art pouch featuring the original art!
~ Every other pin will glow in the dark! Packed at random!